Welcome to Manilla Iowa
"The Town People Pulled For"

Proud of our community Proud of our heritage

Manilla Iowa, is located in the beautiful rolling hills of southern Crawford County, minutes from the county seat.

The strength of Manilla is the people who live and work here, and the pride we take in our community and our heritage.
---
Recent Articles
Let's clean up Manilla
Spring is a great time to clear out the clutter! If you're doing some spring cleaning this year, be sure to take advantage of Manilla's Spring Clean Up Days to dispose of your unwanted items. Clean Up Days will be May 4, 5, and 6. Watch for more details in the Manilla Times.
As you're
More....
---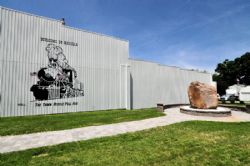 Fund Raising Pavers for Crawford County Freedom Rock
As part of the fund raising Pavers are available for purchase at a cost of $100 each. The bricks will be added in the walkways. Inscription may be up to 5 lines with a maximum of 15 Characters per line. Forms are available at the end of this article please click read more below. <
More....
---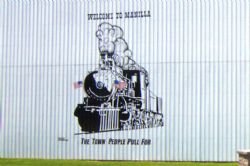 Welcome Mural Highlights Freedom rock
A mural welcoming visitors to Manilla is the back drop to the Freedom Rock. The mural, painted by Ed Eberlein, is a painting of a train with the message, "Welcome to Manilla" over head. Another message stands out below the mural, Manilla's town motto, "The Town People Pull
More....
---
Living in Manilla is a great experience that we want to share with you.