Manilla Municipal Utilities
Municipal Electric Plant

Manilla is a municipal utility. Power is purchased from WAPA (Western Area Power Association) and Missouri River Energy Services. Manilla Utility also has two standby generators that can supply 900 kw of power for energy use.
For questions or assistance with your utilities please contact the utility office at the number listed below:
Jeff Blum, General Manager
166 6th Avenue
Manilla, Iowa 51454
Phone:
712-654-3952
Fax:
712-654-3955
EMail

Visit Bright Energy Solutions to view available incentives and equipment qualifications.
http://www.brightenergysolutions.com
---
Natural Gas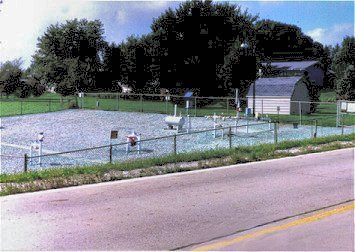 Manilla has a Natural Gas System also operated by the Municipal Utilities. Gas is purchased from the Clayton Energy in Wahoo, NE and is transported on Northern Natural Gas pipeline.
---
Municipal Water Treatment Plant
Water for Manilla is supplied by 4 ground water wells. The water is treated by filter, chlorine, potassium, and fluoride are added for dental health. The average use is 86,000 gallons per day, with pumping capacity of 150,000 gallons per day.
2014 Water Report City of Manilla
---
Local Service Provider
The Farmers Cooperative Telephone Company offers Cable Television, 56k and high speed DSL internet service.
Website: www.fmctc.com
Phone: 712.744.3131