Parks & Recreation
Entrance to Manilla has two sections of restored prairie flowers. A local man has been working on this for several years and has been featured in the Omaha World Harold.
Manilla has access to camper / RV hook ups. For information to please call City Hall for details.
Arboretum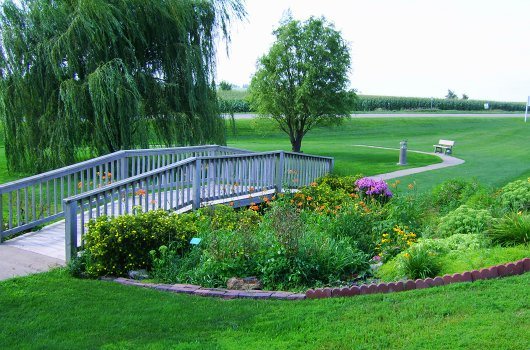 The Charley Schram Athletic Field has volleyball and basketball courts, shelter houses, picnic tables, playground equipment, T-ball, and softball and baseball fields. The baseball field is also the home field for the IKM -Manning Wolves.
Baseball Field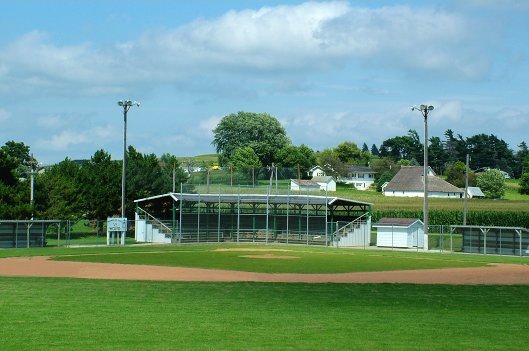 Volleyball Court & Shelter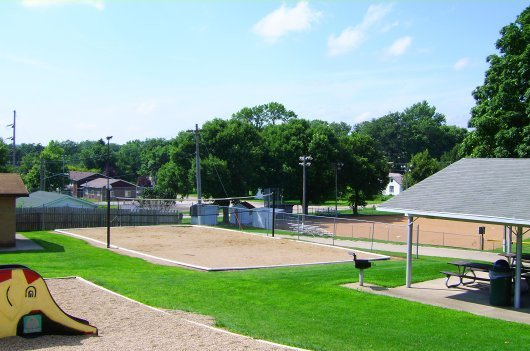 Playground Equipment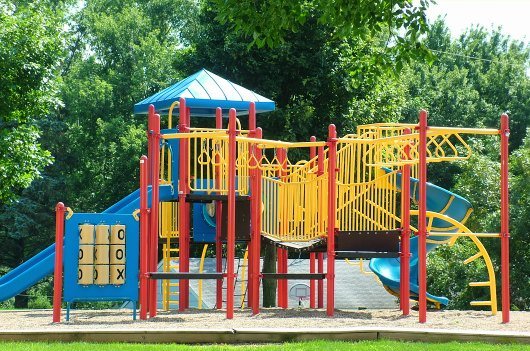 The Bandshell Park, located at the top of the business district on Main Street houses the bandshell, James Justice Memorial, picnic tables and a Milwaukee Road Caboose Museum. The Annual Memorial Service is held at this location.
Bandshell and James Justice Memorial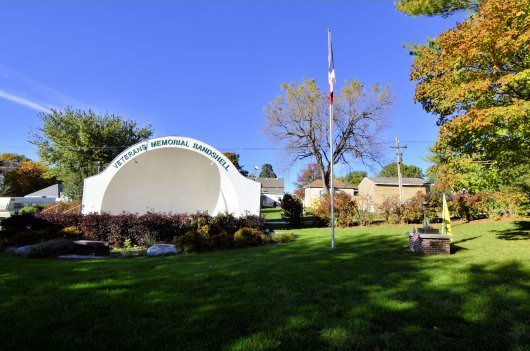 Caboose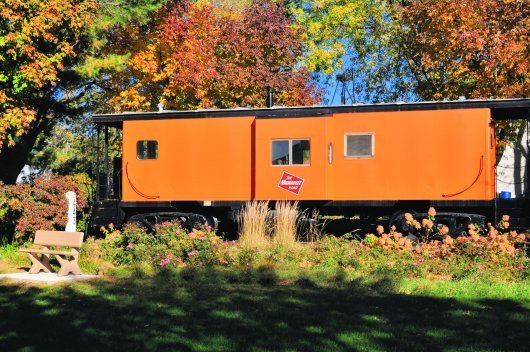 Playground is located next to Memorial Hall on Main St. Across from the Bandshell Park.
Memorial Hall Playground